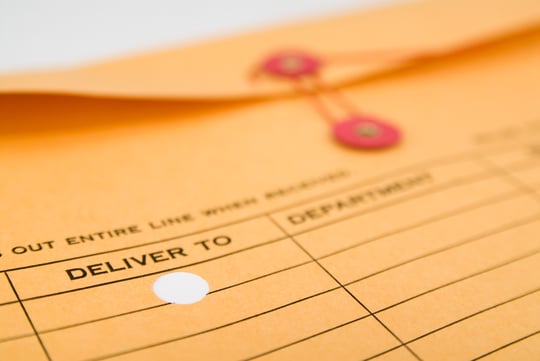 Fifty-four percent of respondents to the recent GBTA / American Express Traveler Sentiment Survey said that they submit their expenses electronically. While the adoption of expense report automation solutions is at a record level, it still highlights that nearly half of all business travelers are forced to stuff their pockets, wallets and briefcases with receipts, which they then have to staple to sheets of paper and mail to accounting departments, along with a printed spreadsheet that needs to be typed up with every detail of every item.
Then there is the accounting department, which needs to check all the details of every single report, ensure they conform to policy, cross check and confirm the correct GL codes and key the data into the accounting system – often hundreds of times per month. It's a painful and inefficient process that requires a tremendous amount of manual effort.
If you are in this situation, either as a business traveler or in the finance team, it's time to make a stand and push for your company to end the pain of manual expense reporting.
As with all investments, you'll need to prepare a business case for the CFO. So, here are four simple reasons why it's time for your company to move to automated expense management.
It's cheaper. A 2015 report from analyst firm PayStream Advisors showed that it costs an organization an average of $26.63 to manually process an expense report. With a fully-automated expense management system that cost falls to $6.85. Even for a company processing just 200 expense reports per month, this could mean a first year savings of over $100,000, when factoring hard and soft staff costs. The ROI payback period on an expense management solution is just a few months.
It reduces expense fraud. We conducted a survey of over 1,000 business travelers in 2016, which showed that three-quarters of all travel expense fraud is conducted by those who use manual expense reporting processes. With five percent of business travelers admitting to falsifying their expense reports at an average of almost $2,500 per year, a company with 200 staff submitting expense reports could expect to lose $25,000 annual in fraudulent expenses.
Related: How Much Does Business Expense Fraud Cost?
It gives you deep, actionable, insight. The ability to perform expense spend analysis enables organizations to identify trends and patterns which can be used to make smarter spending decisions, or reduce wasteful spending. Travel managers can leverage insight into spend with airlines and hotel chains to negotiate volume discounts, while controllers can spot areas where employees can spend more efficiently.
It reduces the risk of costly errors. A University of Hawaii study shows that 88 percent of spreadsheets contain at least one significant error. In the case of an expense report, this could mean anything from an incorrect dollar amount to the wrong GL code. Combining this with the potential of data being incorrectly keyed into the accounting system creates an unacceptable level of risk. When an airline ticket receipt, for example, can go from the traveler's email to the expense report to the ERP system to the billing department with no need for data rekeying, the chance of these errors is virtually zero.
Of course, there are plenty of less tangible, but still important, reasons why an organization should want to move away from time-consuming, archaic expense processes:
Expense automation eliminates the need for your highest performers to be spending valuable time on manual tasks, when they could be otherwise generating value for your organization.
Manual processes negate many of the benefits that programs such as corporate credit cards, online booking tools and integrated financial management applications can offer an organization.
Having antiquated processes makes you look like an out-of-touch employer (especially to Millennial and iGen employees), by forcing your business travelers to fumble with paper receipts and invoices, when their peers can do their expenses from the road on a smartphone.
Related: Bridging the Generation Gap: Catering to Millennials in Business Travel
If you're curious what else your organization could be missing out on, by sticking with a manual expense process, download our white paper, Common Pitfalls of Manual Expense Reporting, today.

I just love the Chrome River application. I could probably sell it! Finance Administrative Coordinator Law Firm, 800 Employees
Can't we just move year-end, so that we can roll out Chrome River sooner!? Financial Systems Director Law Firm, 300 Employees